Police Claim 17 Hour Delay In Reporting Missing Delaware Mom of 3 Nefertiri Trader
NewsOne
Jeff Mays
July 15, 2014
Although African Americans make up just 13 percent of the U.S. population, we account for 33 percent of the missing in the Federal Bureau of Investigation's database. Cases involving African Americans also tend to receive less media coverage than missing Whites, with missing men of color getting even less attention.
NewsOne has partnered with the Black and Missing Foundation to focus on the crisis of missing African Americans.
To be a part of the solution, NewsOne will profile a missing person weekly and provide tips about how to keep your loved ones safe and what to do if someone goes missing.
Nefertiri Trader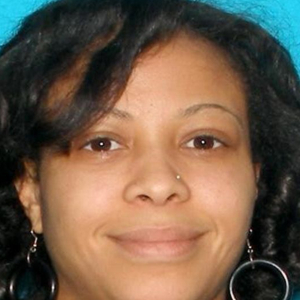 Case Type: Endangered
Date of Birth: January 1, 1981
Missing Date: July 1, 2014
Age Now: 33
Missing City: Saddlebrook
Missing State: Delaware
Gender: Female
Race: Black
Complexion: Light
Height: 5'6″
Weight: 124
Hair Color: Brown
Hair Length: Medium
Eye Color: Brown
Wear Glasses or Contacts: No

Location Last Seen: At her home on the first block of Freedom Trail in Saddlebrook at about 4 a.m., being forced in to her own car.
Circumstances of Disappearance: A witness saw Trader being forced in to her own vehicle, a silver 2000 Acura RL with Delaware license plate 404893, in front of her home just after she had returned from the store, where she went to purchase a pack of cigarettes.
"We think that she knew her abductor, but we can't rule out that it was a stranger," Officer First Class Tracey Duffy of the New Castle County Police Department told NewsOne in an interview.
The person who forcibly placed Trader in the car is believed to be a man, but no clear description of that person is available. Trader's family believes she might have known the person who took her because she wouldn't have spoken to a stranger that late at night. Trader worked on the housekeeping staff at an area hospital.
"She's got three kids, and she would never be away from them for too long," Trader's cousin William Trader told Fox 29. Her family is also unaware of anyone that would want to harm her.
Duffy said that there's been no activity on Trader's bank or credit cards or her social media accounts.
Even though someone witnessed Trader struggling and being forced in to her car, police say they did not receive the first 911 call until almost 17 hours later, when her family first discovered that she was missing. That sort of delay makes it even more difficult for police to find out what happened to Trader.
"There is a witness that saw the struggle. One of the things the department would like to stress to the public is any time they see something unusual, they should call 911. In this case, there was a delay in reporting her missing."
The Black and Missing Foundation suggests that anyone suspected missing be reported to police immediately. It is in those first crucial minutes and hours that police have the best chance to recover the missing.
"Time is of the essence when a person goes missing," said Derrica Wilson, president and co-founder of the Black and Missing Foundation who also has a background in law enforcement. "It is critical that authorities are alerted as soon as a person is missed or you see something. Vital clues or information could be lost because of the delay. It is a matter of life or death."
Last Seen Wearing: Pink sweatsuit.
Identifying Marks or Characteristics: Unknown.
Anyone with information regarding the whereabouts or circumstances of disappearance for Nefertiri Trader should contact Detective B. Shahan at (302) 395-8110 or email at: bshahan@nccde.org, call Delaware Crime Stoppers at (800) TIP-3333 or visit www.tipsubmit or contact the Black and Missing Foundation's confidential Tip Line.
Photo credit: NewsOne